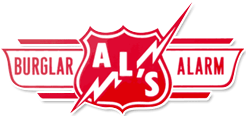 Call for an Estimate:
800-700-4780
About Us
Since 1946, Al's has been locally owned and owner managed in Modesto for nearly 70 years, we have thousands of loyal and satisfied customers. We have experienced staff and technicians, and when you call, these real people will answer. No voice mail machines, day or night. Types of services available include:
Commercial & Residential Locksmith
Alarm systems for:
Burglary – Text Messaging!
Robbery
Fire
Tamper of Copper and Air conditioners
Medical emergency
Temperature
Power
Central Station Monitoring:
Business and Residential open/close supervision – Text messaging!
Closed Circuit Security Cameras – mobile apps!
We have an excellent Alarm and Burglary Response Team, coupled with a false alarm prevention/reduction program. We offer the flexibility to provide services and systems of all sizes to fit your present and future needs.
Our High-Tech Contract Central Station Security Partners provides a level of service that is nationally recognized and continually upgrading with new technologies. Al's is properly licensed by the Bureau of Security and Investigative Services and the Contractors State License Board. We also carry $1,000,000 Liability Insurance.
Company History
Al's currently is owned and operated by John Allen Woods, 2nd generation. Allen grew up working in the family security business. In 1986 he took over the business from his father and mother Al and Lois Woods.
Allen has been a member of several organizations over the years including; Ceres Lions (past President), American Radio Relay League (ARRL Emergency Coordinator), Northern Amateur Relay Council of California (NARCC), Turlock Amateur Radio Club (past President), Stanislaus County Firefighters Association (past President), National Fire Protection Association (NFPA), National Electrical Contractors Association (NECA). Allen is currently active in his children's activities. They attend Modesto Christian Schools.
The original shop was located in downtown Modesto for 45 years on the corner of 11th and K Streets. We currently provide mobile service to your location out of our service center in Salida, CA (no retail store). Here are some photographs of the old shop and the start of Al's Certified Safe & Lock
Al's Installation Van and Patrol Car
Al's Fire Truck with Kids
Allen Woods
Al's Certified Safe & Lock Installer at Work
Al & Lois Woods 1946