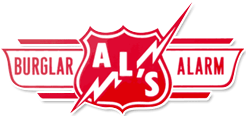 Call for an Estimate:
800-700-4780
Commercial Locksmithing
Al's offers a proven reliability of Locksmith services and has the local family business experience of nearly 70 years of service to Modesto. 3 generations of the Woods family were locksmiths locally.
Our expert advice from Lee Brokaw, a 25 year veteran Locksmith, will help you to secure the property of your business in ways that sets Al's Certified Safe & Lock apart from others.
Does your business have a way to keep track of who has the key's? How about unauthorized key duplication? Al's can help you.
Are you considering a card access system? Do you need to know when someone opens the door and who opened it? Do you need to restrict access to certain hours? Al's can help you.
Al's is a Licensed Electrical Contractor and can install the locks and wire the system. System Administration is a service we offer too. Programming can be done remotely.
Al's also has expertise with safes. Before buying a safe online or at a major retailer because the price is so attractive, Call your insurance company; make sure the safe you purchase is actually rated to protect your business assets and records as you want it to. Many safes are not fire or burglary rated at all. Many safes have inadequate burglary protection and are easy to open. Size and weight alone do not make a good safe. Ask an expert Locksmith from Al's about the right safe for your business. All safes are custom ordered to your needs. Call us before you rush out to buy, it is the smart thing to do. You will be glad you did because Al's considers your security vital to your success in business.
We do not provide automobile keys or services.