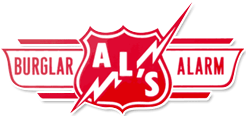 Call for an Estimate:
800-700-4780
Commercial Access Control
There are many different types of access control for a business today. Typically an alarm company will contact a locksmith company to help design the access control system. Al's is a one-stop shop for access control because we provideCentral Station Monitoring, remote System Administration, and the locksmith work too. We even provide the integration to the burglar alarm system and the video surveillance system.
Our customer base includes all types and sizes of business. We understand how the access control need of each type of business is different. We also know how the needs of a business can easily change in time to require other additional features. Our staff knows how to ask the right questions for your improved security
Call us today and let us explain how access control today makes more sense than ever for your business.