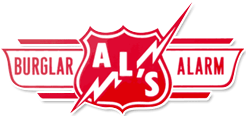 Call for an Estimate:
800-700-4780
Residential Medical Emergency
Al's offers a very reliable alert/panic transmitter solution. With the many wireless transmitter options on TV, is it not a comfort to know that there is a proven solution offered by Al's? Instead of just automatically sending an alert signal to 3 different agencies (police, fire department, or ambulance), let Al's make sure the right information is given to the right agency and minimize the risk of false alarms or delayed response to your need for help.
Our trained staff take the time to fully understand the needs of your family and include these notes in our call center instructions should an alert be made. These notes can include specific medications and which family members or neighbors to call. These notes can also include additional notes on children, or pets in the house, and whom to contact to care for them. The responding police, fire and ambulance agencies can be given lockbox instructions to enter the home without damage along with a code to disarm the alarm system.
Wireless transmitters like these are practical safeguards for a wide variety of purposes, from children with diabetes that might need insulin to senior citizens living alone.
A wireless alert/panic transmitter solution by Al's can be used to either sound the alert in a medical or in a panic situation.