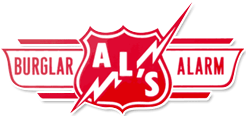 Call for an Estimate:
800-700-4780
Commercial Fire Alarm
Fire alarm monitoring is generally a requirement for a commercial property. Our 2nd generation owner Allen Woods has a long standing relationship with local fire agencies in Stanislaus County. As a volunteer firefighter of many years with the Stanislaus County Fire Warden, Burbank Paradise and Woodland Avenue Fire Protection Districts, additionally with 13 years experience Coordinating Amateur Radio Emergency Communications for Stanislaus County and its 9 Cities, and finally, serving as vice chairman on the Modesto Fire Department citizen's advisory committee. That being said, Allen sees commercial fire alarm monitoring from a perspective that is different than all the other alarm companies. "I look at the overall service provided to the community and am not necessarily focused on making sales and profits."
Al's only uses the most reliable long range radio mesh network to monitor fire alarms, specifically; the AES Intellinet long range radio transmitters. Designed for and utilized by the US military in the field, the new AES fire transmitters are NFPA and CSFM approved for commercial fire alarm monitoring. This network is solely owned and serviced by Al's. With the AES transmitters you no longer need the two dedicated land lines that are needed by the other fire alarms on the market today. The AES radio signal is less expensive, much faster, and much more reliable than telephone lines that are frequently subject to outages, wind, rain and storm problems.
Call Al's today and find out how an AES transmitter can save your company money by replacing the expensive and unreliable dedicated land lines with radio signals. In many cases, our customers have discovered installing an AES transmitter is a way to cut down on the overhead costs for the monthly maintenance on their commercial property. It will eliminate the telephone company "headache." In most cases an AES transmitter can be connected to your existing fire alarm system panel intercept and transfer alarm zone data to wireless data packets and sent out on our FCC licensed Frequencies to the Central Station receiver. So there is no need to replace your existing system!
Call Al's today to discuss AES!