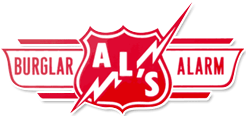 Call for an Estimate:
800-700-4780
Residential Security
An alarm system for you home is still the best overall way to protect your family and property. An alarm system will protect your home while you are away and also while your family is at home.
For over 50 years, Al's Burglar Alarm has served thousands of families in the Greater Modesto Area. We have been successful for a reason. We know how each family is special and take the time to ask the right questions to make sure that the security system we design for your family is the right fit for your family and is within your budget. Our goal is to provide the most modern and reliable alarm system solution for your family, with old fashioned quality customer service that is available 24/7.
We are proficient and master craftsmen of the products we install and monitor. This is a quality missing with larger national chains. We also have the complete wrap around support for your security needs from burglar alarms, fire alarm, carbon monoxide monitoring, and surveillance video. By comparison, a smaller company is typically newer and lacks adequate resources and trained personnel.
Al's Burglar Alarm is your best choice for for the Greater Modesto Area having served our communities since 1946. We are the right size for your family. Why not call us today and speak with someone who knows and values your community as much as you do?