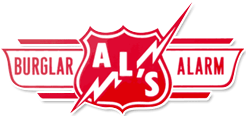 Call for an Estimate:
800-700-4780
Residential Fire Alarm
According to the U.S. Fire Administration, statistics show that there are thousands of deaths from residential fires year after year. These fires cause billions of dollars in property damage.
To prevent the tragic deaths from a house fire, the National Fire Prevention Association requires that all residences across the nation to have smoke detectors. However, unlike the requirement for commercial property, these residential smoke detectors are not required to be monitored and will only sound an alert when smoke is detected inside the home. The non-monitored fire alert is only audible inside the home and cannot dispatch the fire department.
Here at Al's we believe your family should be protected and monitored by fire detectors not only when you go to sleep, but your home and belongings also need protection when you are away from your home or unable to call 911.
Al's is your best choice for a residential fire alarm system because we can easily add a monitored smoke detector(s) to a security alarm system that we install. We know how to advise where monitored smoke detectors should be installed and where monitored heat detectors would be a better option, such as by a water heater, in the garage, in the attic, or by the stove. Early detection and immediate fire department notification is vital to your protection considering today's public safety budget constraints.
Think of it, how easily could a fire accidently start at your home? In any home? We believe in installing alarm systems that have multi- purpose capabilities for burglary and for fire monitoring.
Did you know that many home insurance companies provide a discount for having the home monitored for fire and burglary? Call us today with any questions, and let us explain the many reasons why a monitored fire alarm system makes sense to protect your family.