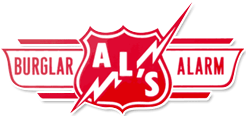 Call for an Estimate:
800-700-4780
Residential Video Surveillance
Installing a camera system for your home makes sense for many reasons which go beyond protecting your family. However, too often home owners make the mistake of buying a camera special from a major retailer, or after searching the Internet only to discover that the cameras do not perform as they had imagined.
Al's is your best choice for a home video surveillance system because we will discuss with you how you intend to use the cameras first. Maybe your needs include a covert camera or nanny cam. Maybe you need a camera which is positioned inside the living room facing the front door entrance. In this case you would need a wide dynamic camera, one that can adjust to the flash of light when the door opens. Maybe you need an outdoor camera and in this case you really need a camera that has auto-iris to adjust to the changing light outdoors. We also take out the hassle of programming the DVR to function via the Internet for you for remote viewing on mobile devices. The video system can be integrated with the alarm system too. Is this not what you need?
Let us help you design the right camera system for your home that still fits within your budget. Our expertise with cameras will make a difference. You will be glad you chose Al's with the installation of the camera system which is carefully done to protect your home and maximize the capability of the cameras installed.
Do you have an existing camera system? Is it inadequate? Call Al's for an evaluation of your equipment.