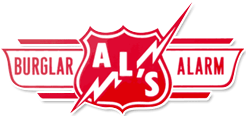 Call for an Estimate:
800-700-4780
Commercial Security
An alarm system for you business is a necessity. Al's Burglar Alarm company is your best choice for an alarm company in the Greater Modesto Area. We understand and value excellence in personal timely service. We are proficient and master craftsmen of the products we monitor and install. This is a quality missing with larger national chains. We also have the complete wrap around support for your security needs from burglar alarms, fire alarm, access control, locksmithing, and surveillance video. By comparison, a smaller company is typically newer and lacks adequate resources and trained personnel.
Al's Burglar Alarm has installed a wide variety of commercial alarm solutions systems since 1946. We understand the ways that different businesses have different needs that require different levels of integration for the security system, access control system, and video surveillance system. Our experience security engineers know how to ask the right questions in order to provide the best fit security system for your business.
Most importantly, our security systems match the needs of the businesses we serve with the needs of the Modesto police for reliable security alarm service. In order to better serve the public, the Modesto police have an alarm dispatch ordinance that is stricter than the typical city. Should your alarm ever go off in an emergency, wouldn't you want to know that the monitoring operator handling the call is someone that knows the police dispatch policy for the Modesto police?
Why not call today and speak with someone who knows and values your community as much as you do?