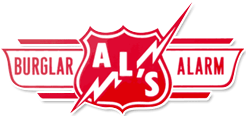 Call for an Estimate:
800-700-4780
Central Station Monitoring
Al's alarm is your best choice for security system monitoring services in the Greater Modesto Metro area because we know and work with the local police and fire departments.
The Modesto police department has an alarm dispatch ordinance and in compliance with this alarm response dispatch policy, Al's offers alarm verification options, such as guards and video surveillance. Should your alarm ever sound in an emergency, wouldn't you want to know that the monitoring operator handling the call is someone that knows the police dispatch policy for the Modesto Police? Our contract Central Station* operators know how to carefully read the signals of emergency alarms to minimize false alarms. Here at Al's we are your best choice because our experienced operators are highly trained and qualified to respond to many types of calls instantly. Al's has an audit trail for any alarm activation to make sure that the proper response and procedures are followed for any signal received. Knowing how to prevent false alarms and knowing how to verify alarms is what sets Al's apart from door to door traveling alarm companies. Al's does not offer a "one size fits all" or "free" system. Al's is your locally owned Alarm Company. We will be here tomorrow and we service what we sell.
Al's has its own wireless long range radio network (Intellinet) for alarm monitoring. This FCC licensed mesh network provides the highest level of security and signals are received at the Central Station in less than 10 seconds. We currently have coverage in a 70 mile radius of Modesto. (We no longer use telephone lines that can be cut by burglars or cellular services requiring expensive periodic upgrades).
Like a national monitoring center, Al's Burglar Alarm company provides all the many options for monitoring services.
Commercial & Residential
Burglary
Robbery
Fire
Tamper
Medical
Temperature
Power
Business open/close supervision
Video transmission
Security Partners has a high retention for its employees, unlike larger national monitoring centers, and can provide the quality customer service assistance you need 24-hours a day. Is this not the professional care your family needs?